After years of planning and sheer dedication, 2019 is really the year to be proud of.
Westone Manor has undergone extensive make up but what stands out the most, is the new BBQ Shelter with its own self-contained kitchen in the stunning unrivaled landscape garden.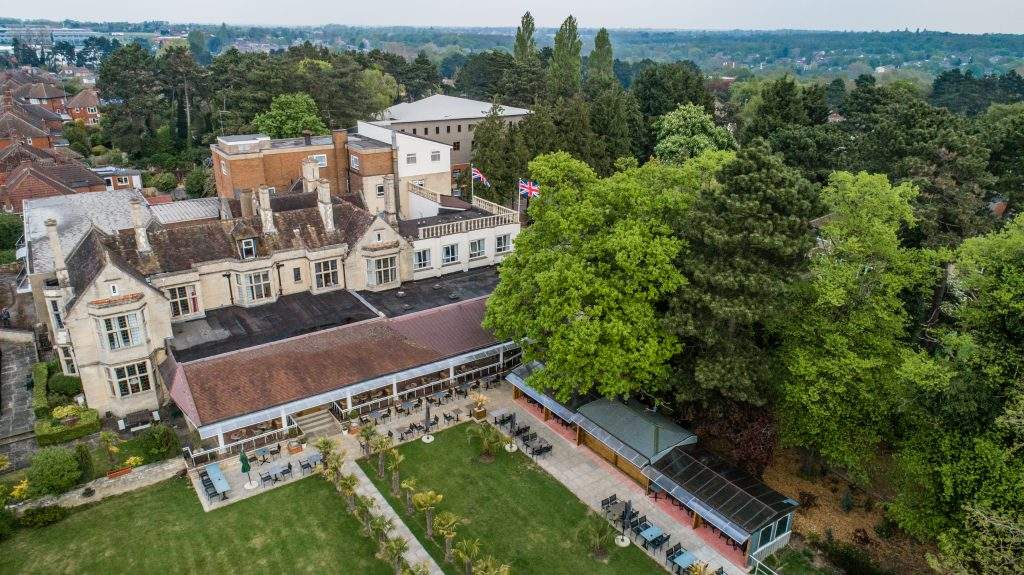 This is complimented by our new Executive Chef Peter with his dedicated team whose culinary journey is inspired by being in harmony with nature. Our seasonal menus change as our Chefs work with only locally produce to create delicious dishes, combining modern techniques and trends with traditional recipes.
We are delighted to offer a brand new seasonal dinner Menu, available in Lounge Bar & Terrace Restaurant from 5.30pm until 10.00pm Monday to Saturday, with incredible selection of starters, mains and desserts, suitable for vegetarian and vegan guests.
Our full menu is available to view online.
Terrace Restaurant is very popular, located at the rears surrounded on two sides with glass windows overlooking the garden with its Palm trees. Easily accessible from the main garden, perfect setting to enjoy Traditional Afternoon Tea.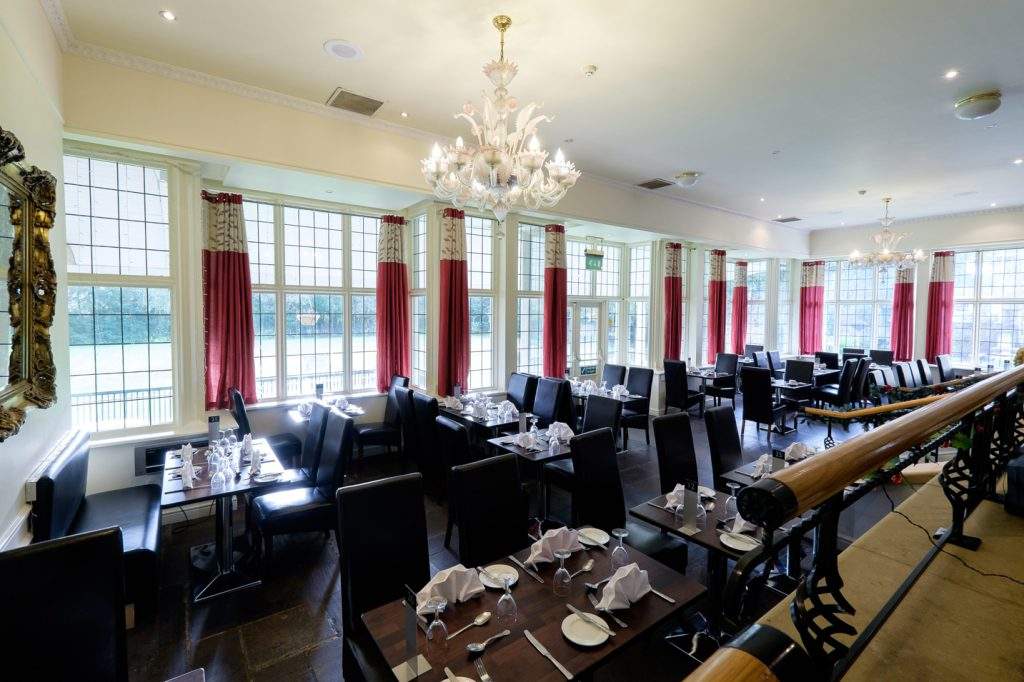 Traditional Afternoon Tea is served daily from 12:00 – 17:00, prior reservation is required and can be made online. Book now.
Phone reservations are welcome, please contact our Front of House Office at 01604 739 955.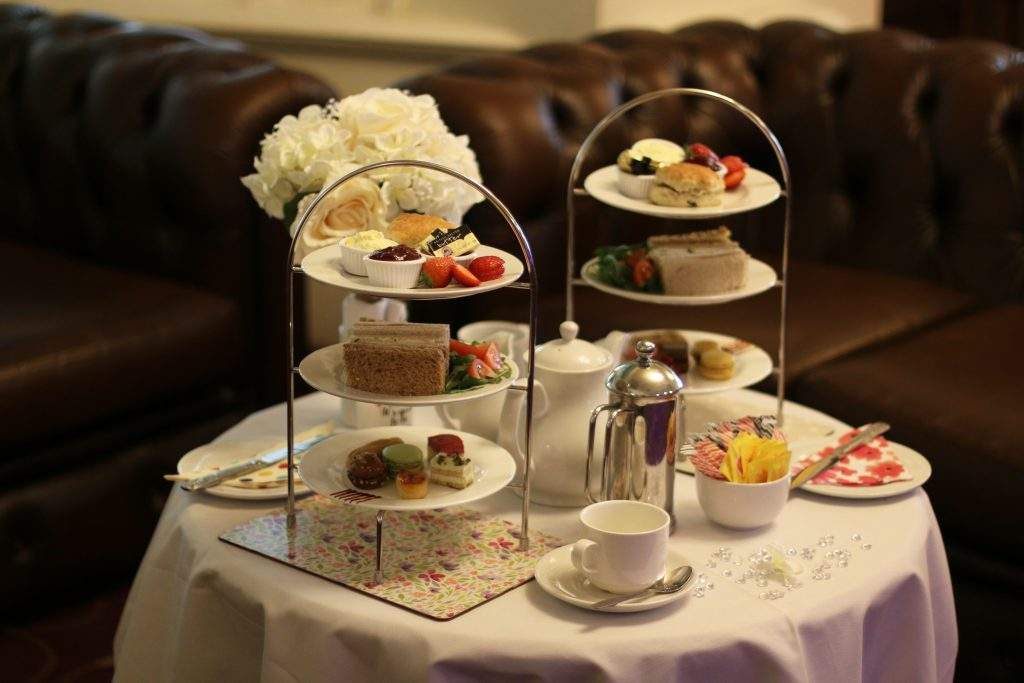 Priced at £18 per person, you will enjoy warm fruit scone served with clotted cream and jam, selection of four mini finger sandwiches and six mini desserts with cup of freshly brewed tea or coffee.
Traditional Afternoon Tea has been a popular preferred choice, enjoyed during special events & family get together.
For parties of 10 and over, we can accommodate your reservation in one of seven private function rooms allocated at Westone Manor Hotel.
Sears Room, allocated on first floor is a newly renovated function room, accessible by lift or stairs and overlooking the garden. Suitable for party bookings up to 16 guests.
Sears Room has been chosen on many occasions as perfect setting for Baby Shower Event.
Mezzanine Room is conveniently allocated close to Main Hotel entrance, and above Reception Desk & Bar.
Function room is very spacious, with long dining table suitable for up to 30 guests.
Ashley Room is our smallest function room, ground floor accessible. We can accommodate up to 12 guests in the room for any type of private event to include Afternoon Tea Party, Lunch or Private Dinner.
Our Restaurant and our Manor BBQ tell you what we are all about – the flavours of the Manor. It is the perfect place for gathering, socialising and enjoying a delectable selection of food in a casual and comfortable setting. Come along for inspiring experiences and we are sure you will enjoy.
The Manor BBQ welcomes non-residents and the Menu is available on Saturdays from 12:00 – 21:00 and on Sundays from 12:00 – 17:00
The Manor BBQ is the idyllic place in Northampton, sets in a vibrant and unique oasis in the secret garden at the hotel with a tropical feel. It is in the ultimate relaxation setting, with awesome cuisine freshly prepared, with the option of Vegetarian and Vegan grilled menu to suit almost every style of occasion.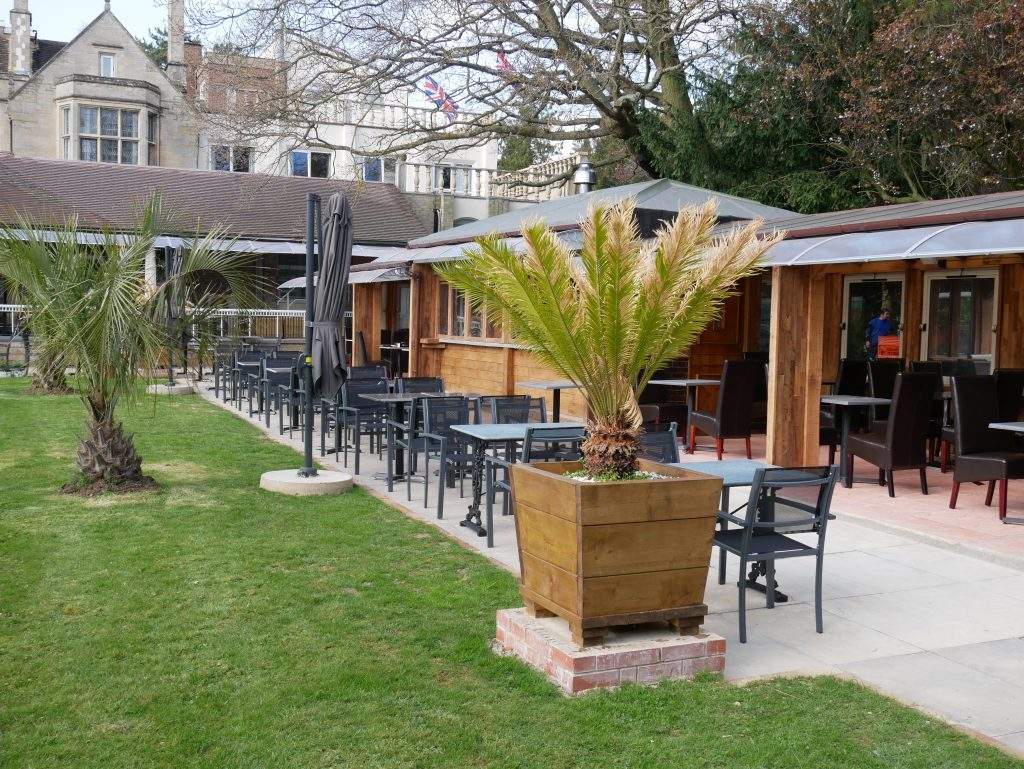 Our Menu includes Children Meals, and spacious lawn allows plenty of opportunities for outdoor games and activities for your little ones.
Well behaved dogs are welcome to join at The Manor BBQ.
Ready to book a table for this coming Sunday? Book online now.
We truly believe Sundays are dedicated as family day and we are introducing our much loved traditionally very popular main dish 'The Sunday Roast' from 25th August 2019. The Manor Carvery & Grill will be serving on each Sunday from 12:00 -15:00 in addition to our current menu.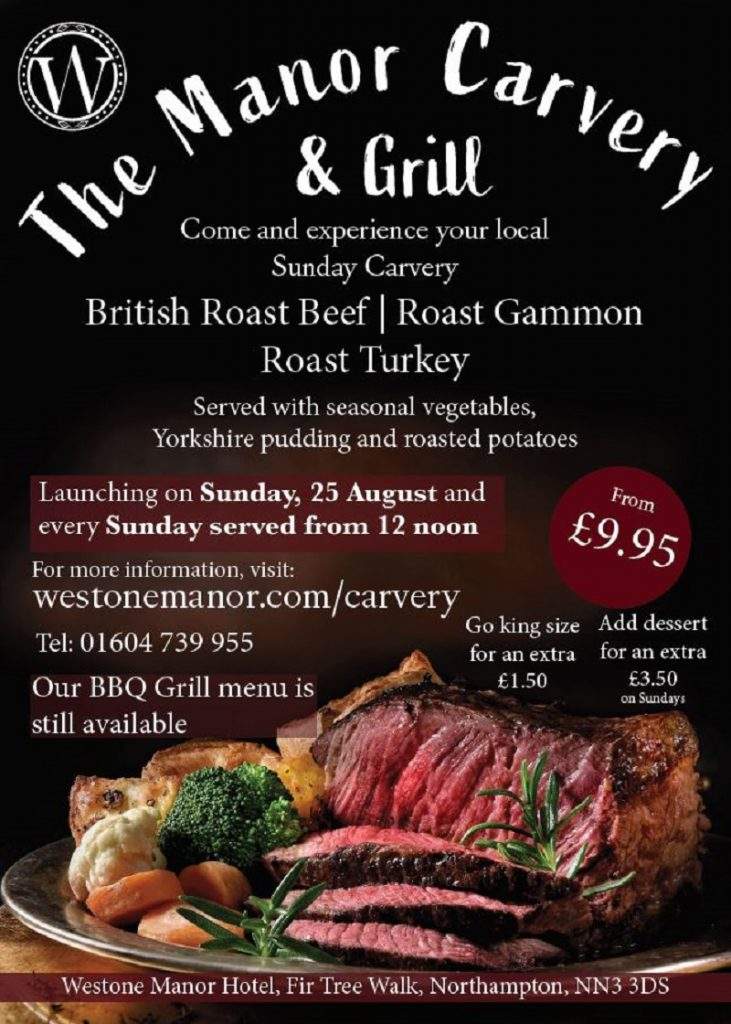 Our Executive Chef & his team will be serving Traditional British Roast Beef, Roast Gammon and Roast Turkey, served with seasonal vegetables, Yorkshire pudding and roasted potatoes.
Come and experience your local Sunday Carvery with prices starting from £9.95, with seating available in Terrace Restaurant, Bar Lounge & Manor Garden
BT Sport channels are now available in the Bar Lounge area, TV & Games Room. Just another great reason to join us for a pint while you are enjoying your favourite sport on the TV or the big screen.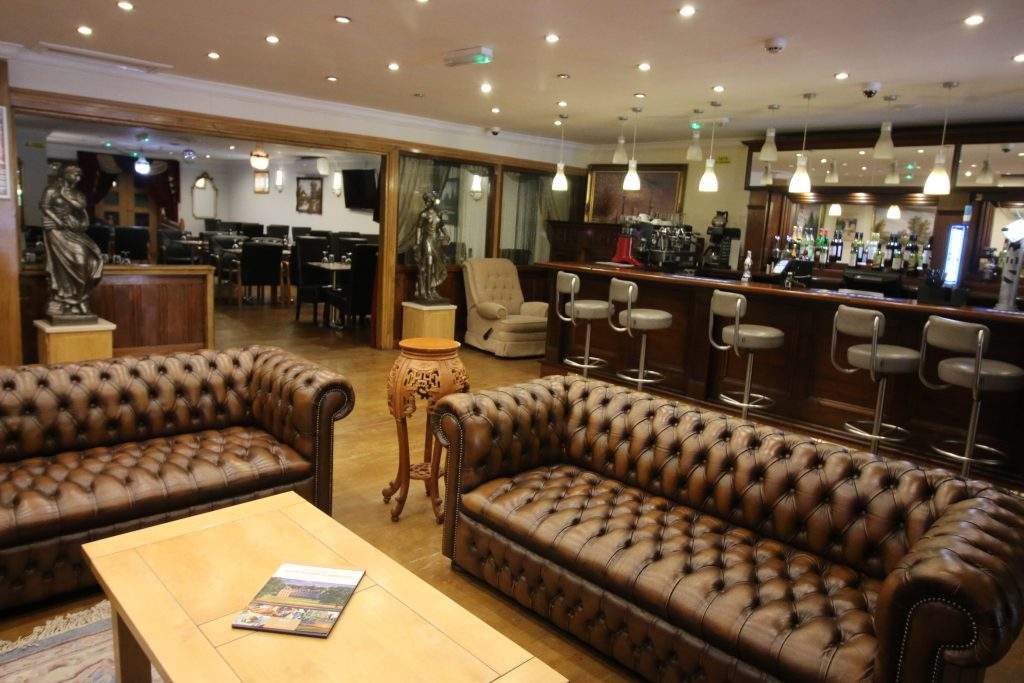 We have a great selection of beers and spirits available. Come & relax, we have entertainment for the whole family, our Game Room with pool tables by Reception Bar with BT Sport on even larger screen!
We are very excited to welcoming you here soon!